Udemy.com, the largest destination for online courses, is offering up their copious amounts of combine GIS knowledge for a very good price at the moment. There are literally thousands of fantastic learning opportunities waiting to be taken.
This Black Friday season, Udemy.com is offering Geospatial courses normally valued at over $200 for just $10 each. Udemy encourages loyal learners and curious new students to indulge in online learning during its biggest sale of the year.
The sitewide sale kicked off on Thursday, November 16 and ends after Cyber Monday on Tuesday, November 28. The $10 course deals will stretch across Udemy's course catalog. It's never been a better time to indulge in online learning.
Below we have links to some of the better GIS courses deals that you guys and gals might be interested in. These have been hand-picked and curated for their content and general awesomeness.
But don't wait; this is for a very limited time.
1. Learning Path: ArcGIS: Cross-Platform Apps with ArcGIS 4.x
ArcGIS Server is the leading software for developing both web and mobile GIS applications. ArcGIS provides a scalable framework for implementing GIS solutions for a single user or many users on desktops, in servers, over the web, and in the field. If you're interested to develop custom applications with ArcGIS Server using geographical data analysis and mapping, then go for this Learning Path.
Packt's Video Learning Paths are a series of individual video products put together in a logical and stepwise manner such that each video builds on the skills learned in the video before it.
The highlights of this Learning Path are:
Develop ArcGIS Server applications with JavaScript, both for traditional web browsers as well as the mobile platform
Real-world, practical content that wraps your head around the essential know-how on using ArcGIS for geographical data analysis and visualization
Integrate ArcGIS content into your custom applications and perform analytics with the new built-in tool
Make your maps informative with intuitive geographic layers, user interface widgets, and more
---
Course Price : $10 ( Normal Price $200)
Course link : http://bit.ly/2mQPWy6
---
2. [Intermediate] Spatial Data Analysis with R, QGIS & More
This course is designed to take users who use R and QGIS for basic spatial data/GIS analysis to perform more advanced GIS tasks (including automated workflows and geo-referencing) using a variety of different data. In addition to making you proficient in R and QGIS for spatial data analysis, you will be introduced to another powerful free GIS software.. GRASS.
This course takes a completely practical approach to spatial data analysis and mapping- Each lecture will teach you a practical application/processing technique which you can apply easily.
The course is taught by Minerva Singh, A PhD graduate from Cambridge University, UK, who has several years of research experience in Quantitative Ecology and an MPhil in Geography and Environment from Oxford University. Minerva has published papers in international peer reviewed journals and given talks at international conferences.
---
Course Price : $10 ( Normal Price $200)
Course link : http://bit.ly/R-QGIS
---
3. Creating Custom Web Maps using Leaflet, Mapbox, or OpenStreetMap
In this Creating Custom Web Maps training course, expert author Matt Sidor will teach you how to create custom web maps using Leaflet, Mapbox, or OpenStreetMap. This course is designed for users that already have experience with building web applications.
You will start with an introduction to Leaflet and learning how to set up your first map. From there, Matt will teach you about custom basemaps in Mapbox Studio. This video tutorial also covers OpenStreetMap, including how to edit in OpenStreetMap, extract OpenStreetMap data, and filter and export data in QGIS. Finally, you will learn how to import GeoJSON data in Leaflet.
Once you have completed this computer based training course, you will have learned how to create your own custom web maps using Leaflet, Mapbox, or OpenStreetMap. Working files are included, allowing you to follow along with the author throughout the lessons.
---
Course Price : $10 ( Normal Price $50)
Course link : http://bit.ly/WebMaps
---
4. R Programming A-Z™: R For Data Science With Real Exercises!
There are lots of R courses and lectures out there. However, R has a very steep learning curve and students often get overwhelmed. This course is different!
This course is truly step-by-step. In every new tutorial we build on what had already learned and move one extra step forward.
After every video you learn a new valuable concept that you can apply right away. And the best part is that you learn through live examples.
This training is packed with real-life analytical challenges which you will learn to solve. Some of these we will solve together, some you will have as homework exercises.
In summary, this course has been designed for all skill levels and even if you have no programming or statistical background you will be successful in this course!
---
Course Price : $10 ( Normal Price $200)
Course link : http://bit.ly/R-RealExercices
---
5. The Python Mega Course: Build 10 Real World Applications
This is not just another Python tutorial that shows how to write Python code. This is a carefully designed course that will train you to develop real-life applications with Python.
Through a combination of videos, real world code examples, quizzes, exercises, and a final project, this course makes sure you are able to think Python, and design and build real world applications by the end of it. After you buy the course, you will have lifetime access to it and to the course cheat sheet ebook containing all the code consumed throughout the course. You can use that book for quick look-up of Python commands.
---
Course Price : $10 ( Normal Price $195)
Course link : http://bit.ly/Python-Mega-Course
---
6. Spatial Data Analysis with R Boot Camp
Data Science is one of the hottest jobs of the 21 century with an average salary of over $120,000. This course is designed learners of all backgrounds including beginners with no programming experience to experienced programmers who would like to advance to become a spatial data scientist.
This course will teach you programming with R to visualize, explore, and analyze your spatial data. At the end of this course,  you will be able to acquire skills spatial data analysis. Topic that are covered in this course include:
Sources of Spatial Data
Spatial Data Models
Vector Data Model
Raster data Model
Spatial Data Manipulation
Satellite Data Analysis
Visualizing Spatial Data in R
Enroll now in this course and start your journey of becoming a spatial data scientist!
---
Course Price : $10 ( Normal Price $200)
Course link : http://bit.ly/2jP17pH
---
7. ArcGIS Desktop For Spatial Analysis: Go From Basic To Pro
In this course, over 50+ hands-on and practical lecture, It will help you master the most common and important geo-processing tasks that can be performed with ArcGIS Desktop, one of THE MOST important GIS software tools available.
It will teach you more complex processing tasks like "Geo-Statistics", and it will deal with some theoretical concepts related to Spatial Data Analysis, and then will focus on implementing some of the most common GIS techniques (all the way showing you how to execute these tasks in ArcGIS Desktop).
The stuff you'll learn from this course will be extremely useful in terms of you being able to implement it on future Spatial Data projects you'll be working on (in a variety of disciplines from ecology to engineering).
---
Course Price : $10 ( Normal Price $200)
Course link : http://bit.ly/ArcGIS-to-Pro
---
8. Introduction to QGIS Python Programming
This video course shows how to leverage QGIS as a tool for developing geospatial applications using Python. Geospatial applications are often very complicated; using QGIS, you can avoid a lot of this complexity by developing at a higher level, making use of many of the tools for viewing, analyzing and editing geospatial data that are provided by the QGIS system. Using these tools, you can build more sophisticated geospatial applications with less time and effort.
---
Course Price : $10 ( Normal Price $85)
Course link : http://bit.ly/2iMeS5H
---
9. Basics of Python & arcpy , the Python library of ESRI ArcGIS
This course teaches the essentials of the Python programming language to utilize arcpy, the  Python package for the leading GIS software, ArcGIS – ESRI. It is the first Udemy course about Python for arcpy. and it is very affordable compared to other similar training courses ranging from $1,000 – $2,000. If you work in the GIS business world or even your job has some GIS involved, I advice you to go ahead and take this course. It will help you promote in your job and increase your income.
---
Course Price : $10 ( Normal Price $50)
Course link : http://bit.ly/Python-ArcPy
---
10. Start Web Development with GIS Map in JavaScript
This is a short entry-level course teaching how to add GIS map, 3D map to web application in JavaScript. Code provided in this course are simple and effective. Purpose of this course is to give students an idea of to what extent ArcGIS JavaScript API can do for you.
This course was condensed with all necessary steps for starting a web GIS app development. For those GIS users, students, iOS developers, and anyone who are interested in developing more decent mobile or web GIS apps. Please find at my website or be aware of my other course announcements about Android, JavaScript, and iOS in the future.
---
Course Price : $10 ( Normal Price $40)
Course link : http://bit.ly/GIS-WEB
---
11. Python for Geospatial
If you are in the field of GIS, you're probably hearing everyone talking about Python, whether it's Arcpy in ArcGIS or special Python packages for doing things like geocoding. In this course I am going to show you how to write Python code to perform spatial analysis. The course isn't so much about learning Python, but rather how to integrate different spatial libraries within your Python code. Using the course videos, you will work alongside of me to learn how I go about cobbling together Python code and various packages to solve spatial problems. I'll provide you with all the data that I demonstrate in the course.
---
Course Price : $10 ( Normal Price $50)
Course link : http://bit.ly/Python-Geospatial
---
12. Satellite Remote Sensing Fundamentals
Learn both the theoretical knowledge and practical skills of the latest satellite remote sensing technologies with easy to follow video lectures and laboratory exercises.
This course provides an introduction to remote sensing, and hands-on practical exercises to processing, downloading, and visualizing large volume of geospatial data in Google Earth Engine platform.
---
Course Price : $10 ( Normal Price $200)
Course link : http://bit.ly/Remote-Sensing
---
13. Internet Mapping with Geoserver, Postgres, and Openlayers 3
Do you want to learn how to build an Internet Map Server application using free and open source GIS? Do you want that server to display raster, vector and attribute information and perform spatial analysis and database queries over the Internet? Do you want to learn how to connect your map server to Postgres and PostGIS. If so, this course is for you. It will walk you step-by-step through the process of installing Geoserver, loading data, creating server side analytical processes, and finally show you how to render the data on the client side using Openlayers 3.0. Don't be afraid – this is a painless step-by-step approach that anyone can learn with this course.
When you are done with this course, you'll have the basics down. Now it's up to you to create impressive Internet mapping sites!
---
Course Price : $10 ( Normal Price $50)
Course link : http://bit.ly/Geoserver-Postgres-OpenLayers
---
14. Machine Learning A-Z™: Hands-On Python & R In Data Science
Interested in the field of Machine Learning? Then this course is for you!
This course has been designed by two professional Data Scientists so that we can share our knowledge and help you learn complex theory, algorithms and coding libraries in a simple way.
It will walk you step-by-step into the World of Machine Learning. With every tutorial you will develop new skills and improve your understanding of this challenging yet lucrative sub-field of Data Science.
---
Course Price : $10 ( Normal Price $200)
Course link : http://bit.ly/2tFUyIH
---
15. How to do Binary and Weighted habitat suitability analysis
Learn how to use the amazing power of GIS in ecological research. This course is designed to provide conservation scientists with essential skills to perform habitat suitability analysis for any species. With background lectures and step-by-step demonstrations in ArcGIS, you will learn how to create a Binary as well as a Weighted suitability analysis. The course makes use of video lectures, notes and exercises using real-world data to assess habitat suitability for the Jaguar in South America.
---
Course Price : $10 ( Normal Price $80)
Course link : http://bit.ly/GIS-Ecology
---
16. Satellite Remote Sensing Data Bootcamp With Opensource Tools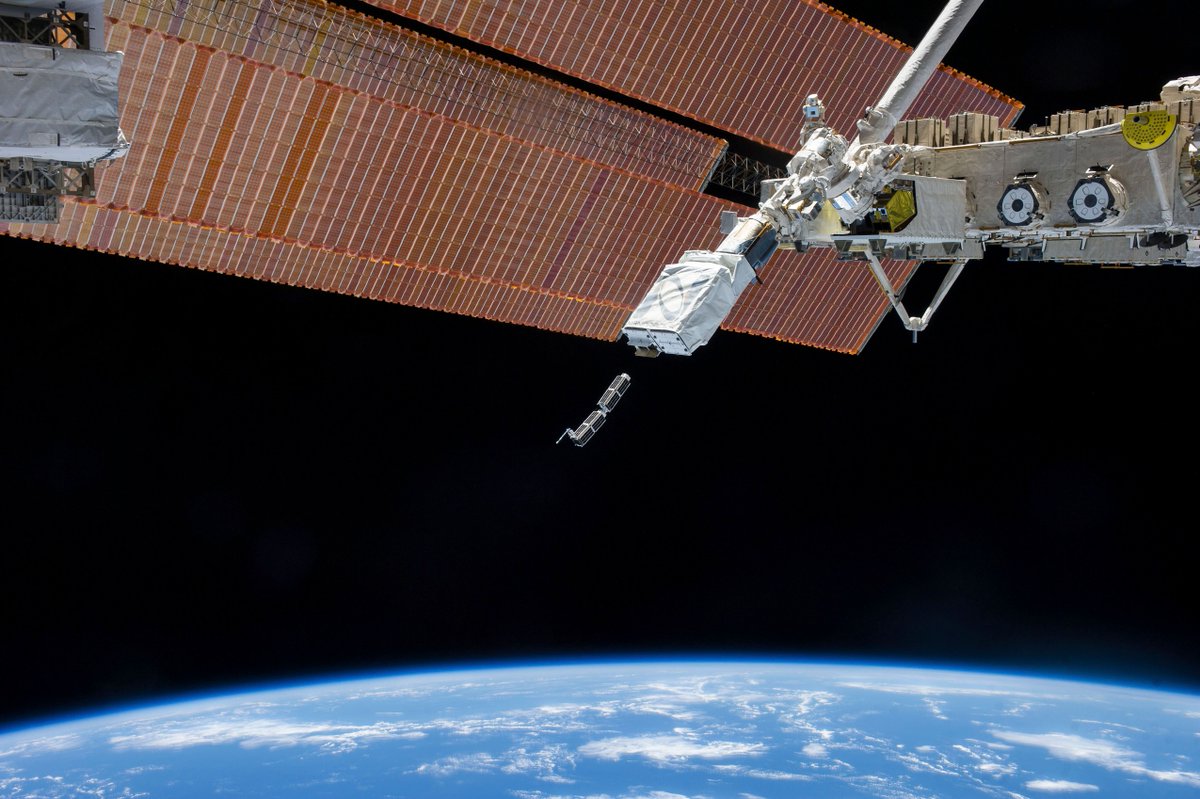 This course provides a foundation to carry out PRACTICAL, real-life remote sensing analysis tasks in popular and FREE software frameworks with REAL spatial data. By taking this course, you are taking an important step forward in your GIS journey to become an expert in geospatial analysis.
The author is an Oxford University MPhil (Geography and Environment) graduate. He also completed a PhD at Cambridge University (Tropical Ecology and Conservation).
He has several years of experience in analyzing real life spatial remote sensing data from different sources and producing publications for international peer reviewed journals.
---
Course Price : $10 ( Normal Price $200)
Course link : http://bit.ly/2pW3jZV
---
17. UAV Drones: Introduction to 3D mapping
This Course is about saving time and money with the help of UAV Drones and Photogrammetry.
The course has animated presentations, stats, parameters, tips, photo and video examples of working with UAV Drones for 3D mapping.
You can complete the course in a day and take a weekend for practicing with the samples.
This course talks about what is Photogrammetry, in which Industries can be applyed, which are the business models, the ideal equipment, the leading software and UAV platforms and some safety and operational tips.
You have to take this course if you want to replace your expensive 50 topographers, 20 total station and 10 laser scanner with 1 UAV platform and photogrammetry software suite, saving money and not putting in risk your staff. It is the most profitable use of UAV.
Laser scanner and Lidar costs about $60,000 to $150,000.
---
Course Price : $10 ( Normal Price $95)
Course link : http://bit.ly/UAV-3DMapping
---
18. An Overview of Spatial Data and GIS for the DBA
Managing a spatial database, or as some vendors call it, a geodatabase, requires some insight into spatial data, the collection of the data, different datatypes used to store the data, and the ultimate display of the data. This course is meant to give you more common ground with the GIS Professional, to do the best job of managing spatial data as a DBA, and see some differences in how spatial data is managed. The philosophy that is presented is that if you know something about the data, you will do a much better job of managing it as a DBA. So, in the introduction, a few examples are given about how spatial data is created.
---
Course Price : $10 ( Normal Price $25)
Course link : http://bit.ly/GIS-DBA
---
19. Automated GIS Workflows with PyQGIS
QGIS is a desktop geographic information system that facilitates data viewing, editing, and analysis. Paired with the most efficient scripting language—Python, we can write effective scripts that extend the core functionality of QGIS.
Based on version QGIS 2.18, this video will teach you how to write Python code that works with spatial data to automate geoprocessing tasks in QGIS. It will cover topics such as Creating Dynamic Maps.
You will also learn to compose static maps, interact with users.
Following this, you will work through recipes that will help you compose static maps, create heavily customized maps, and add specialized labels and annotations. As well as this, we'll also share a few tips and tricks based on different aspects of QGIS.
---
Course Price : $10 ( Normal Price $92)
Course link : http://bit.ly/2ueEyhv
---
20. Introduction to web programming for GIS applications
This course is oriented towards achieving a conceptual understanding of how web technologies work together to form a web application that can be used to distribute, collect, or analyze geospatial data.
The focus will be on understanding concepts.  You will not have to install any software on your computer.  You will not be asked to follow along step-by-step. Instead, the goal will be to provide the background information necessary to understand how the internet works, which technologies you really need to understand and when to use them.  You will also explore additional technologies that you may want to explore further as your understanding and needs grow.
You will be using readily available open source software so you will be able to create web maps without spending any money. The concepts you will learn, however, you be equally valid if you have access to commercial GIS software and web servers.
---
Course Price : $25 ( Normal Price $100)
Course link : http://bit.ly/WebProg-GIS